The Auto Gate Supply & Installation Experts Of Northern Brisbane & The Sunshine Coast!
Installing Electric, Sliding, Swing, Solar, Motorised & Security Gates
Request Your Auto Gate Quote
We Service North Brisbane and The Sunshine Coast
We Are Experts At Automatic Gates Brisbane & Sunshine Coast
We provide full service installation and maintenance of automatic gates in the Brisbane area, and have been doing so for many years. We are a small, family-owned company, and we're proud of the reputation we've built for providing first-rate work at competitive prices
We provide everything auto gates form security products, from simple driveway gates to state-of-the-art alarm systems. Whether you're looking to have a brand new gate put in place or replace an existing one, we can assist you.
Call us today for a FREE quote on all automatic gates across Brisbane!
Our Core Automatic Gate Brisbane Services
Depending on your preferences and budget, we can install an electric gate that best fits your needs.
Solar Powered Automatic Gates
Anyone worried about their environmental impact will find our solar-powered gates to be an attractive and cost-effective alternative.
If you are having problems with your automatic gate, our team is here to help. We can handle everything from basic repairs to full overhauls.
Call us today for a FREE quote on all automatic gates across Brisbane!
Our Full Range of Electric Gate Services Across Brisbane
Sliding gates that can be opened and closed electrically are becoming more popular in both the commercial and residential sectors. They provide a great deal of protection since they can't be opened by force from the outside.
Their resistance to wind damage is another plus. The less environmental impact that sliding gates have makes them another attractive option to swinging ones.
We will work with you to create the perfect motorised sliding gate for your property. Give us a call right away if you're considering having an electric sliding gate installed at your home or business.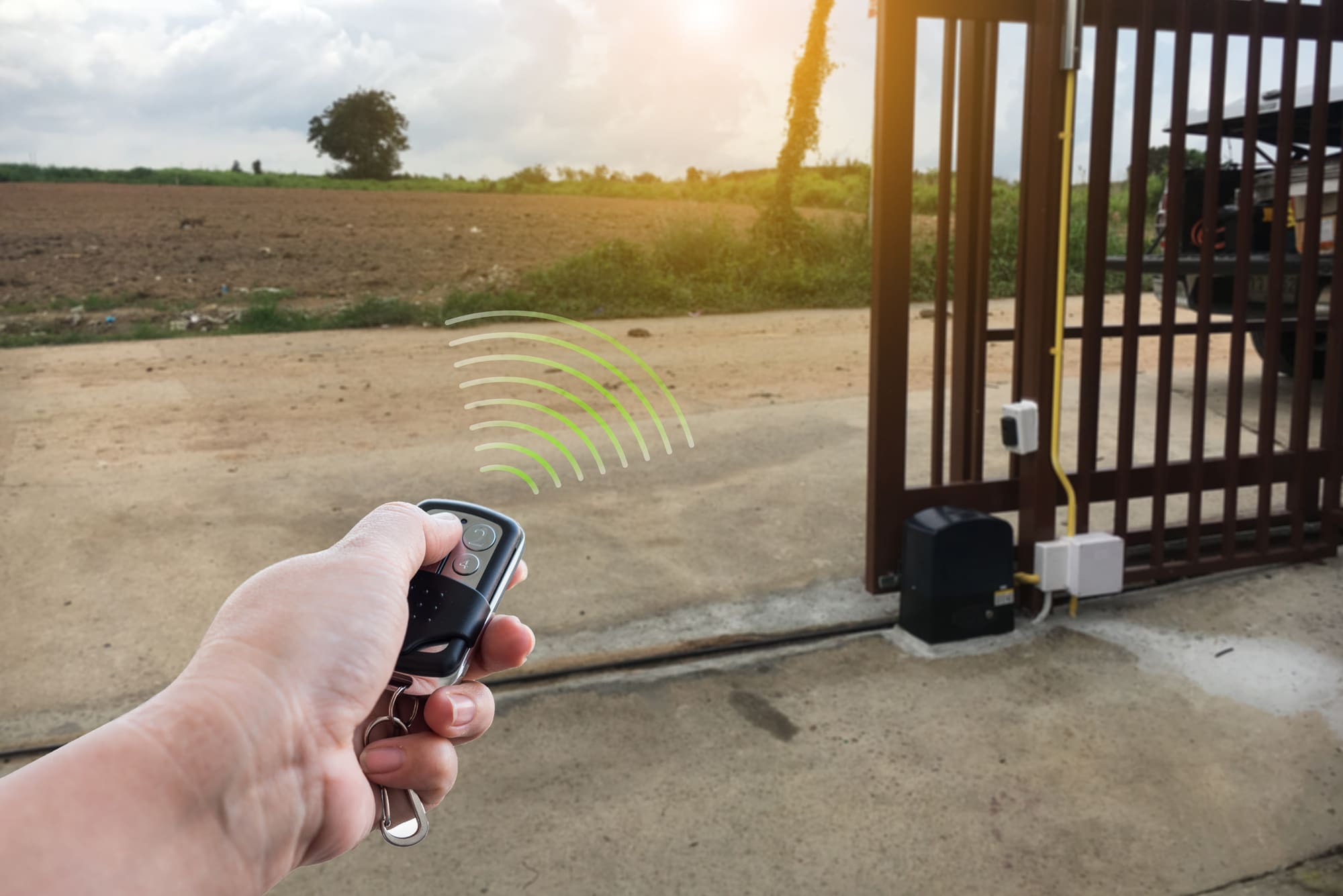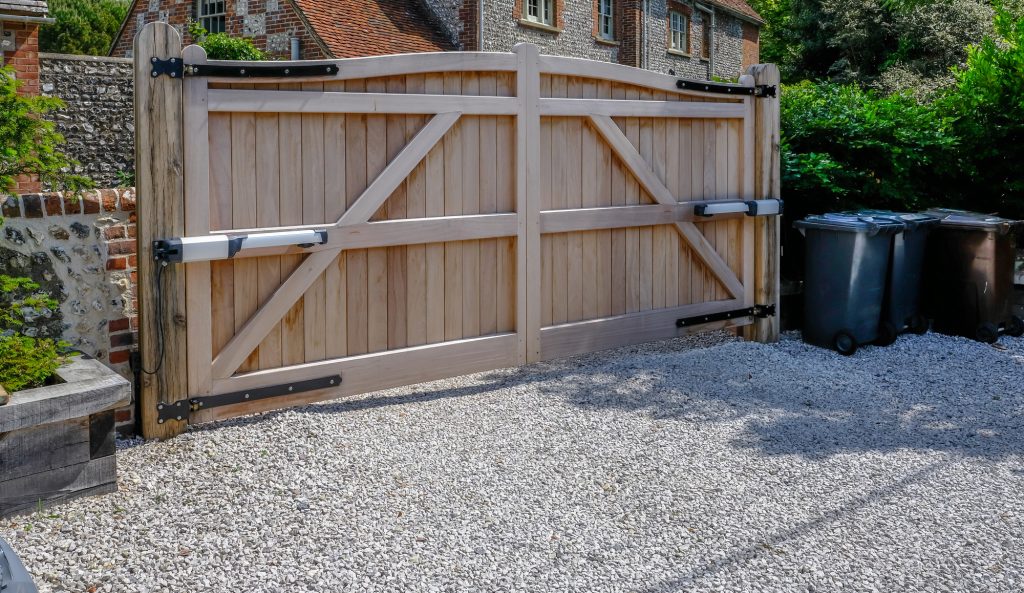 Similarly practical to electric sliding gates, electric swing gates need greater space due to their swinging action. When you want the convenience of an automatic gate but like the traditional look of a swing gate, an electric swing gate is the way to go.
They may, however, be improved with features like electronic or magnetic locks and require almost no maintenance.
Finding and installing the ideal electric swing gate for your property can be simple with our help.
Solar Powered Electric Gates
Installing solar-powered electric gates is an excellent way to save money on your monthly energy costs. We can help you with installing solar panels to use the sun's energy to power your gate. 
Conventional gates rely on power from nearby utilities, which may go out in the event of a natural disaster or other catastrophic event. When the power goes out, though, solar-powered gates will still function.
Gates powered by the sun are also much better for the environment! Nothing can compete with the cost of the sun's free energy. A solar-powered gate is a fantastic option for anybody concerned about their household's monthly energy use.
Having trouble with your electric gate is a major inconvenience!
If you realise that your electric gate requires maintenance, get in contact with us today. Experts are the only ones who should work on an electric gate if it breaks.
It is possible to inflict damage to electric gates by running into them or by a power surge caused by lightning. There is also the wear and tear that occurs from prolonged usage.
When it comes to fixing electric gates, we can do everything, from basic maintenance to complete replacements. All sorts of gates can be taken care of by our knowledgeable team, and only the finest materials are used.
We will check your gate and provide a quote to fix the issues. Contact us today for all of your electric gate repairs across Brisbane.
Call us today for a FREE quote on all automatic gates across Brisbane!
Why Should You Get An Automatic Gate?
There are a variety of benefits associated with installing an automatic gate. Here's 7 reasons…
Consider adding an automatic gate to better safeguard your property or business. Electronic locks and alarms can be installed for further safety, and they are substantially more difficult to break into than regular gates.
Automatic gates save time and eliminate unnecessary effort. You can control them from the comfort of your own home or without ever leaving your car. People with mobility issues will also find them useful.
A property with automatic gates makes a spectacular first impression. You can find them in a wide variety of colours, styles, and materials to suit your own taste. They add to the unique character of a home and make it seem more private.
Having automatic gates installed provides a measure of privacy. They prevent people from seeing the inside, which is a deterrent in itself. By erecting a fence at a discreet distance from the building, privacy is maintained.
Installing automatic gates Brisbane on your home is another way to beef up its protection. They contribute to the safety of pedestrians by discouraging children and animals from entering the roadway. If you make it harder for anyone to enter your property, it can discourage robbers from even trying.
An automatic gate is a useful addition to any property. The resale value of your home or company will be boosted and the number of interested purchasers may increase if you invest in cosmetic and functional upgrades and additional features.
Intruders can be kept out of your yard by installing an automatic gate. To keep solicitors and other unwanted visitors out of your yard, set the gate to unlock only for authorised cars. This is an important tool for businesses that need to limit who may enter their premises.
Call us today for a FREE quote on all automatic gates across Brisbane!
The great people of Brisbane can benefit from our years of expertise in installing and maintaining automatic gates around the area. Our professional team is ready to help you choose the right gate for your property and have it set up as soon as possible.
We take great pride in providing exceptional service to our clients, and our team is always available to answer any questions you may have.
Since we service both commercial and residential customers, we can handle any installation job you have for us.
If you have any questions about our company or the services we provide, please give us a call so we can provide you with the information you need.
Automatic gates are easy to set up, but only a professional can guarantee they'll operate flawlessly every time. If you want to make sure your automatic gate stays in place and never causes any problems or mishaps, it's better to have a specialist handle the installation.
Our team of highly trained and qualified professionals can install your gate quickly and efficiently. We understand the importance of getting things done this way for our customers.
Our company offers competitive prices without compromising the quality of our products or services. This is only possible since our team is knowledgeable in the industry and refuses to take any shortcuts in any of the jobs we take.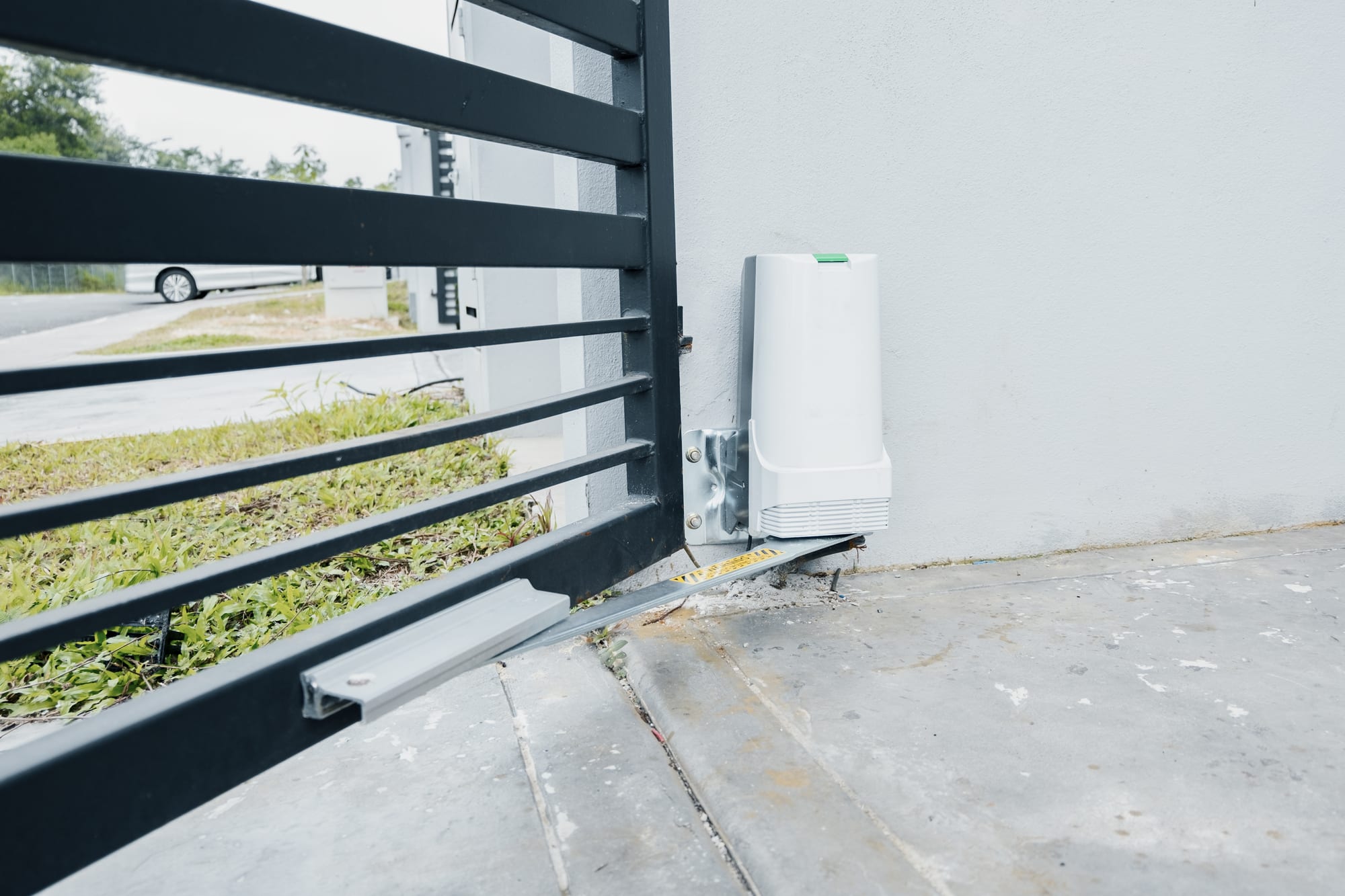 We Guarantee Your Satisfaction
To put it simply, providing excellent service to our customers is our number one priority. Every day, we work hard to earn the trust of our customers by delivering superior products and services. As a result, we have become the preferred provider of automatic gates in Brisbane.
We stand completely by the quality of our services and goods. Our team's first priority is always to guarantee your total satisfaction with every project or purchase.
We treat our customers as members of our extended family here in Brisbane. Therefore, we prioritise your happiness as a customer above everything else.
Our longevity is a result of our dedication to our customers, and we put in additional effort on every job to ensure that we live up to our impeccable reputation for dependability and honesty.
You have found the ideal place if you are in need of a reliable company for automatic gates Brisbane. Get in touch with us right now to schedule a free consultation and find out more about the services we provide.
Call us today for a FREE quote on all automatic gates across Brisbane!
Automatic Gates In Brisbane
For maximum security, an automatic gate is becoming a must for both commercial and residential properties. They provide an unprecedented level of security while also acting as an extremely effective visual deterrent to would-be invaders.
You can trust our automatic gates to keep your loved ones and valuables secure. On top of that, you can relax knowing that everything is safe and sound even if you aren't physically present.
Both the security and the design of our automatic gates are cutting-edge. You will be happy with the increase in your home's kerb appeal. It just takes one touch of a button to activate the gate's opening system, making it very user-friendly.
We have the largest collection of automatic gates available in Brisbane, so we're certain you'll find what you're looking for here.
We realise that you may have alternatives when it comes to businesses that install automatic gates. Because of this, we strive to provide the best customer service in Brisbane at a price that our competitors can't match.
We want you to be satisfied with every element of our service, from the moment you call us to the day we finish installing your new automatic gate and beyond.
Get in contact with us to talk about your goals and requirements, and we'll give you a free consultation. Helping you find the perfect automatic gate for your home or company is something we do for free.
Request A FREE Quote Today
Call us today for a FREE quote on all automatic gates across Brisbane!
Automatic Gates Brisbane FAQs
Q : How is an automatic gate constructed?
In order for automatic gates to perform their many functions, they rely on two main parts.
The gate proper. The gate proper can be made from a variety of materials, including wood, metal, or vinyl. Putting up a fence is the most common way to limit access to a property. Most often, it will be finished to match the rest of the fence.

The gate controller. The gate opens and closes mechanically using a device called a gate controller. The controller is connected to a power source and mounted on a pillar or post at the entrance. Gears, chains, or hydraulics can all be used to power the mechanism within this gadget.
Sensors, keypads, and remote controls are all optional additions to a fully automatic gate system. These additions improve the system's usability and provide an extra degree of security.
Q : What are the most common types of automatic gates?
There are many different kinds of automatic gates Brisbane, and each has its own advantages and disadvantages. You'll find three of the most common here.
These are quite popular among automatic gate options. These gates may be made out of metal or wood, and they open and close in a linear fashion along a track. This kind of gate is used in front yards and on driveways because of its small footprint. Unfortunately, debris on the track may occasionally cause the gate to become stuck.
Gates that swing open and closed are another typical kind of mechanical gate. It's possible to construct them from a wide variety of materials, and they function similarly to conventional swing gates. This kind of gate is popular for larger homes and vehicles. Due to their propensity to swing into hazardous positions, they endanger both pedestrians and drivers.
The third and last kind of mechanical gate is the rising (or vertical-lift) gate. In spite of their ability to make the most of limited real estate, rising gates may be expensive to install and need a stable foundation. Their more utilitarian aesthetic makes them less suitable for usage in private homes.
Call us today for a FREE quote on all automatic gates across Brisbane!